Programs

Brochure
This page is the brochure for your selected program. You can view the provided information for this program on this page and click on the available buttons for additional options.
Health Services Delivery in Israel (HSML 6299)
Jerusalem, Israel;
Tel Aviv, Israel


HSML 6299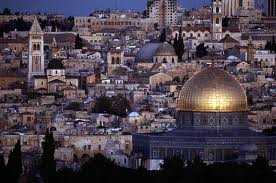 The School of Public Health and Health Services and Department of Health Services Management and leadership is offering GW students an opportunity to spend two weeks in Israel studying the health care delivery system of this nation. Students will hear from nationally known experts across the spectrum of health care delivery organizations and will personally visit a wide variety of these facilities.
Among its many distinctions and characteristics, the State of Israel is a polyglot with an ever-changing demographic population resulting from the ongoing in-migration that has been a philosophical mainstay of the country since its inception in 1948. A novel primary care clinic system has been developed with clinical delivery system customized to the healthcare needs of disparate cohorts. Because of the ongoing existential threats, constant military readiness is the norm, given the political environment in which the State exists. As a result, Israel maintains a highly integrated relationship between its civilian healthcare and military healthcare systems; from University affiliated tertiary care institutions, to regional & community hospitals and clinics with the Israeli Defense Forces (IDF). Israel also has developed leading edge front-line battlefield trauma and treatment units.
Exposure to these dimensions of healthcare delivery offer a unique learning experience. There will be opportunities to interact with faculty and contemporaries; professors and students in the international and graduate public health and healthcare administration programs. The Braun School of Public Health at Hebrew University of Jerusalem will be the intellectual focal point for the tour. The Braun School attracts graduate students from throughout the world.
This short-term abroad course will encompass the following components:
A comprehensive orientation to the universal health care system available to all citizens and people in-country.
Appreciation of the demographically customized primary care outreach clinic system (based upon the clinical model originally developed in South Africa) for the various ethnicities and ethnic and social cohorts that are the Israeli demographic; Native born Israelis, Palestinians, Ethiopians, Russians and most recently French/European subpopulation concentrations.
Seamless integration of the civilian tertiary care and primary care hospital systems with the country's military when the country mobilizes.
The state-of-the-art frontline M*A*S*H/Trauma unit systems that support combat troops.
Lectures by selected faculty of Hadassah Hospital & the Braun International Graduate School of Public Health the Hebrew University.
In addition to the classroom and site based learning, participants will have time built into the program to visit Tel Aviv, Jerusalem, Haifa and Galilee. This program is a wonderful opportunity to visit Israel, explore this remarkable nation and learn from some of the best health care leaders in the world.

*Please note: this course will be on student registration for the Spring 2014.
---

Leonard Friedman, friedmal@gwu.edu

Application Deadline: October 1, 2013
On Campus Dates: Thursdays 1:10-4:00pm, 11/14/13 & 1/16/14, ****NEW ROOM = GOV 325****
Overseas Dates: December 14-24, 2013

Cost Estimate
Syllabus
(subject to change)
Itinerary
(subject to change)
---

What would you say to a student who is wondering if he/she should apply to this program?
Definitely apply to this program if you are interested in learning more about global health systems. Israel is a culturally rich country that faces health challenges similar to the United States. Learning about their system will help you better understand our system. This trip will give you an in depth look at a comparative health care system and will act as a catalyst for future global learning.
— Meredith Waters, January Term 2014
Read what others have said about this program.