Programs

Brochure
This page is the brochure for your selected program. You can view the provided information for this program on this page and click on the available buttons for additional options.
Healthcare and Marketing Strategy: The Swedish Experience
Stockholm, Sweden;
Vaseras, Sweden
(Outgoing Program)
Program Terms:
Summer

Cost Estimate
Summer

Healthcare and Marketing Strategy: The Swedish Experience
---
Is this program for me?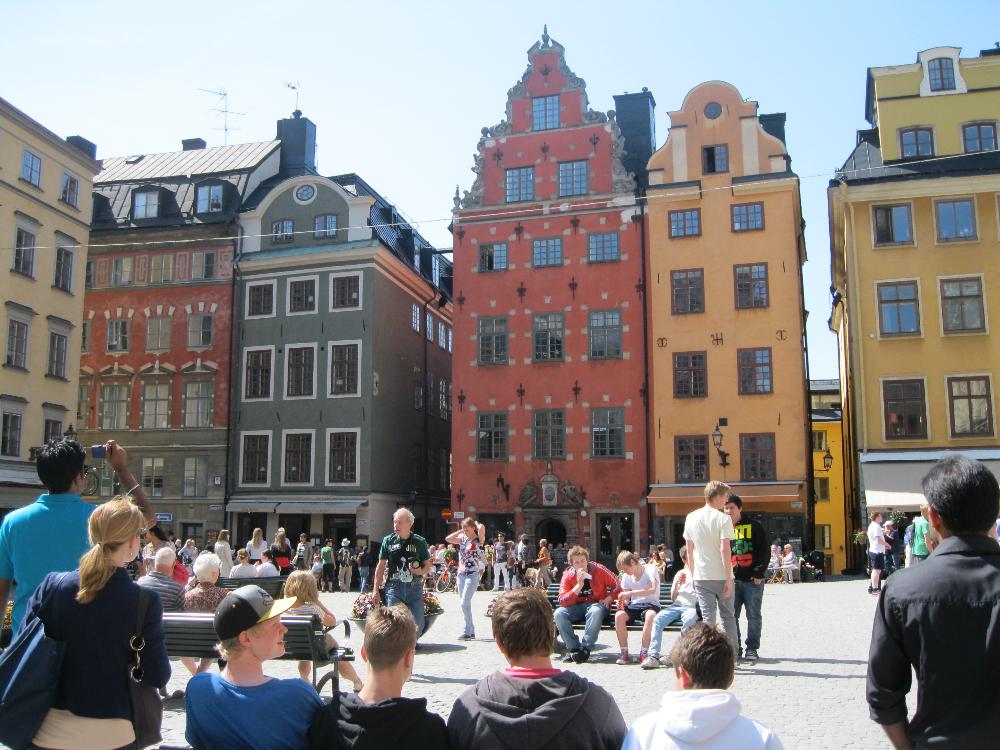 Sweden boasts an efficient and cost effective approach to healthcare, with a strong public-private partnership tradition. The private sector, academia, and governmental agencies collaborate to foster an innovative and competitive healthcare industry in Sweden. Many years of concerted efforts have assisted the development of a strong industry and many new and exciting product concepts have emerged. For example, Sweden is home to several groundbreaking innovations, such as the pacemaker, gamma knife, respirator, Xylocaine, and Losec, to mention a few. Due to dynamic changes in the US healthcare climate, the US market currently presents interesting opportunities and challenges for Swedish companies within biotech, medical technology, pharmaceuticals, and health care services.

In this 4.5 credit international consulting program students will work remotely in teams with client firms in the Swedish healthcare sector. The goal is to develop an actionable market entry plan for clients looking to understand the business potential for their companies in the US market.

Students will participate in asynchronous on-line class sessions throughout the summer followed by travel to Sweden where students will meet with clients and present their findings. While in Sweden, students will also conduct site visits at a number of healthcare industry related public and private sector companies, as well as governmental organizations.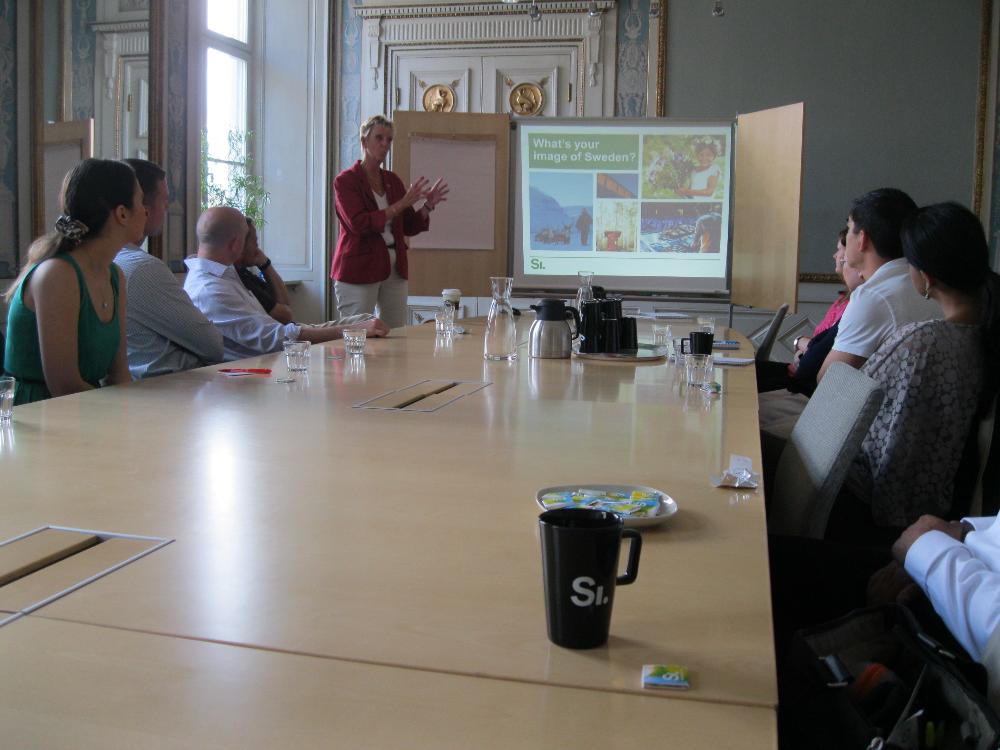 CORE COURSE ACTIVITIES
In teams, students will formulate an actionable, strategic marketing solution that addresses the needs of a Swedish client for entry or expansion in the U.S. healthcare market.

1. Students will build necessary background knowledge on U.S., Swedish, and global healthcare topics using primary and secondary sources, along with course materials in Blackboard.

2. Students will assess the client's needs for entry or expansion in the U.S. healthcare market and produce a market entry plan or other specified client deliverable.

3. Students will devise, implement, and evaluate a communication strategy that integrates in-person and remote communication and allows for continued feedback from the client to refine and improve proposed solutions.


Academic Credit
4.5 credits are awarded for successful completion of IBUS 6297.


Calendar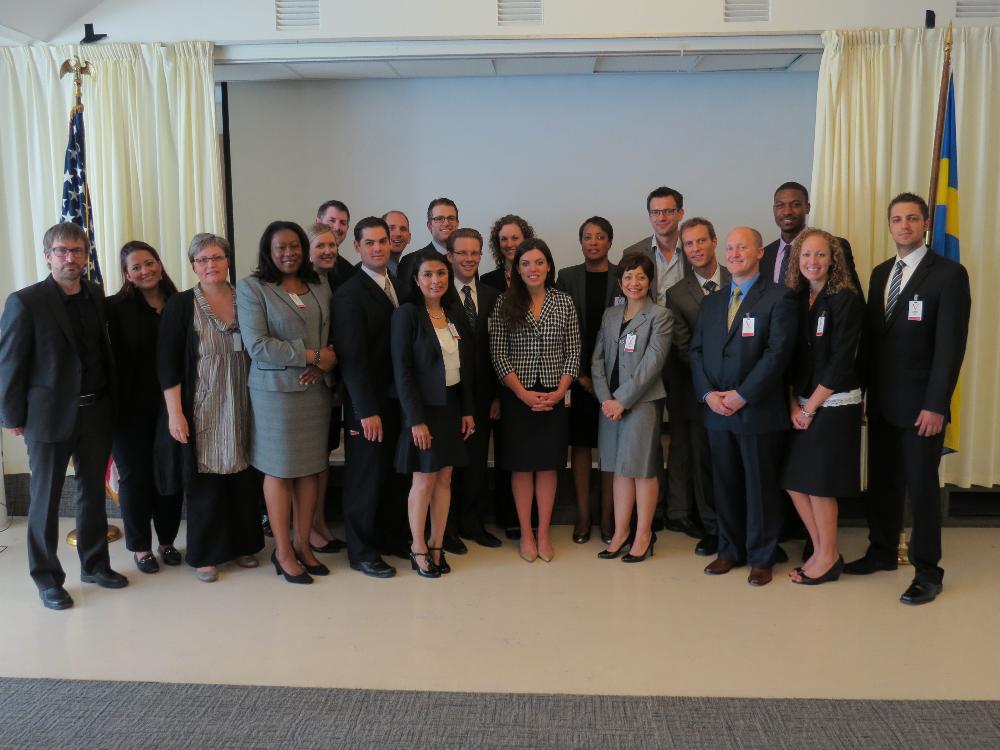 Application Deadline:
February 28, 2016
Online Pre-Travel Class Dates
:
July 5, 2016 – Aug 5, 2016
*Note that the pre-travel component of this program is delivered in a fully online format prior to the overseas portion of the program.
Overseas Dates:
Aug 6, 2016 – Aug 14, 2016
Eligibility
Graduate students only.
GW Professor
Anna Helm, ahelm@gwu.edu

Anna Helm is Assistant Teaching Professor of International Business at the George Washington University, currently teaching courses on international marketing management, green business, and foreign market analysis. She also teaches Global Perspectives and International Management in the Healthcare MBA Program. A member of the GW School of Business community since 2006, Professor Helm has taught numerous courses involving real client projects. For four consecutive years she has offered international residency courses to Sweden within GWU's Global MBA Program, focusing on CleanTech and marketing strategy. As part of a campus-wide grant through OLI (Online Learning Initiative), Dr. Helm has also developed a course on the healthcare industry in Sweden, which was offered for the first time in summer 2012 as a combined online and study abroad course with a consulting component.

Professor Helm is currently pursuing research on cross-cultural differences in consumer perceptions of green products. In her capacity as GW-CIBER Business Language Co-Coordinator, she is also involved in research on business case methodology and business language pedagogy. For more information about Professor Helm, please visit her homepage at annahelm.com!


Additional Information
DRAFT Syllabus_Sweden_Helm_sum16.pdf
DRAFT Itinerary_Sweden_Helm_Sum16.pdf
Information Session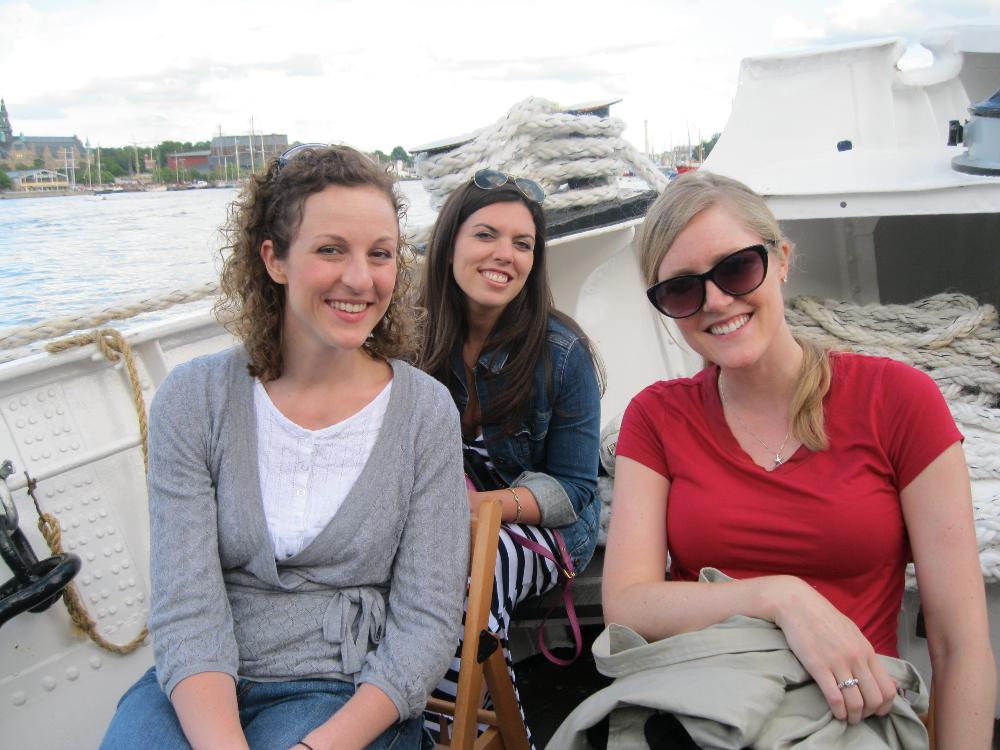 View a live recording of Professor Helm's webinar on this program HERE.

View a live recording of the joint all summer study away information session HERE.
Cost Estimate
Click here for the cost estimate.
Questions?
This program is administered by Global & Experiential Education in The George Washington University School of Business.

Feel free to contact us at 202.994.0767 or sbintl@gwu.edu with your questions.


Other Helpful Links
Eligibility & Payment (GWSB Graduate)
Withdrawal & Refund Policy (GWSB Graduate)
Cancellation Policy for Short-Term Abroad
Pre-Departure, Health & Safety Orientation for Short -Term Abroad
Health Insurance for Short-Term Abroad
Non-Participant Accompaniment