Programs

Brochure
This page is the brochure for your selected program. You can view the provided information for this program on this page and click on the available buttons for additional options.
England: Business and the State - Privatization & Public-Private Partnerships (IBUS 6202/PPPA 6077 & IBUS 6297/PPPA 6085)
London, United Kingdom
(Outgoing Program)
Program Terms:
Summer

Cost Estimate
Summer

Business and the State:

Privatization and Public-Private Partnerships
---
Is this program for me?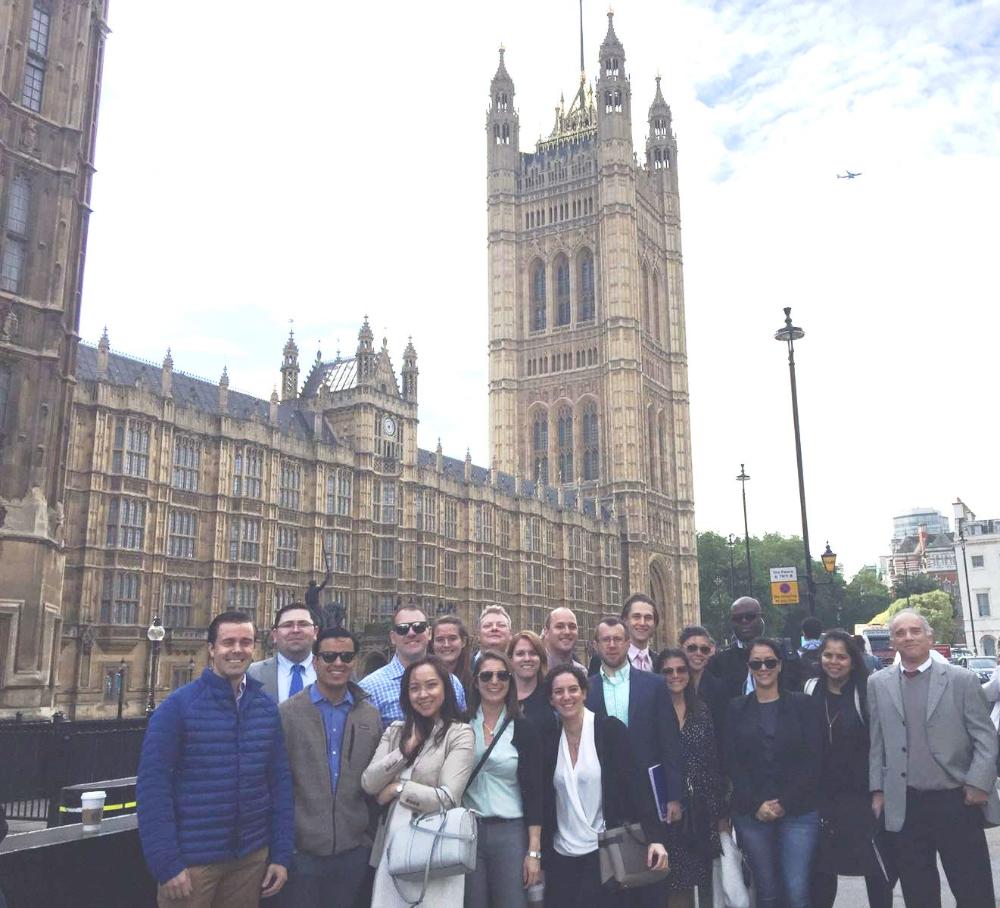 Recent years have seen innovative thinking about the roles of business and the state, and partnerships between the public and private sector. The global financial crisis led governments in the USA and UK, to take over many of the largest banks, while the US and Canadian governments took over General Motors. At the same time, the fiscal crunch has generated discussions of privatizing government institutions such as the postal service, highways, and social security, as well as expanding public-private partnerships (PPPs).

Business and the State is the longest-running GWSB study-abroad program. The program grew out of discussions between former Dean David Fowler and Lord Colin Sharman, former Chairman of KPMG International. The first group of GW faculty and students visited London in Summer 2001.

As over 200 GW program graduates have experienced, the United Kingdom is an intriguing country to learn about the boundaries of the state, as the country with the most experience with nationalization, privatization, and PPPs. Our time in London is set in the broad context of business and the state in the USA, UK, and developing countries. The evening course on-campus will take advantage of GW's Washington location with guest speakers from places like the USA's best-known state enterprise, Amtrak.

The courses will look at political as well as economic considerations, using cases drawn from a variety of industries including defense/security, financial services, energy, healthcare and telecoms, and examine impacts on firms, consumers, and workers in terms of management, employment, access, reliability, price, quality, and distributional equity.

The program includes a one-week trip to London to explore Britain's 35-year experience with analysis and transfer of state assets to private ownership, and extensive use of public-private partnerships. The itinerary includes visits with academics, policy analysts, and business leaders to gain insight into current assessment of privatization as a policy in the UK. We will discuss the lessons learned from the UK Parliamentary System, and explore the implications of the UK experience for policies in other countries. Our itinerary includes trips out of London and cultural activities.

Program innovation extends to the participants themselves. Business and the State is the only GW Summer Program crosslisted between schools. Business students and students pursuing master's degrees in public policy, public administration, and international affairs work together on issues that cross public-private boundaries. According to past participants, the multi-school, multidisciplinary perspective is one of the program's best aspects.
Pre-Requisites: This course is open to graduate students and advanced undergraduates. Exposure to economics at level of MBAD 6242, ECON 6280 or 6283, PPPA 6003 or 6014.
Academic Credit
IBUS 6202/PPPA 6077 3 credits; IBUS 6297/PPPA 6085 3 credits = 6 credits*

*This program is cross-listed with the Trachtenberg School of Public Policy and Public Administration. Students from TSPPA will be enrolled in the PPPA sections of these courses. All other students will be enrolled in the IBUS sections of the courses.

This program fulfills general elective credit for Master's and MBA programs. This program has also been pre-approved to fulfill elective credit within the following MBA Concentrations: Global Management and Government Contracts. Students may petition to have study away courses count towards other MBA concentrations or Master's degree requirements by speaking with their academic advisor.

Undergraduate applicants should consult with their advisors to see if this course will fulfill degree requirements; otherwise this course may serve as an unrestricted elective.

Calendar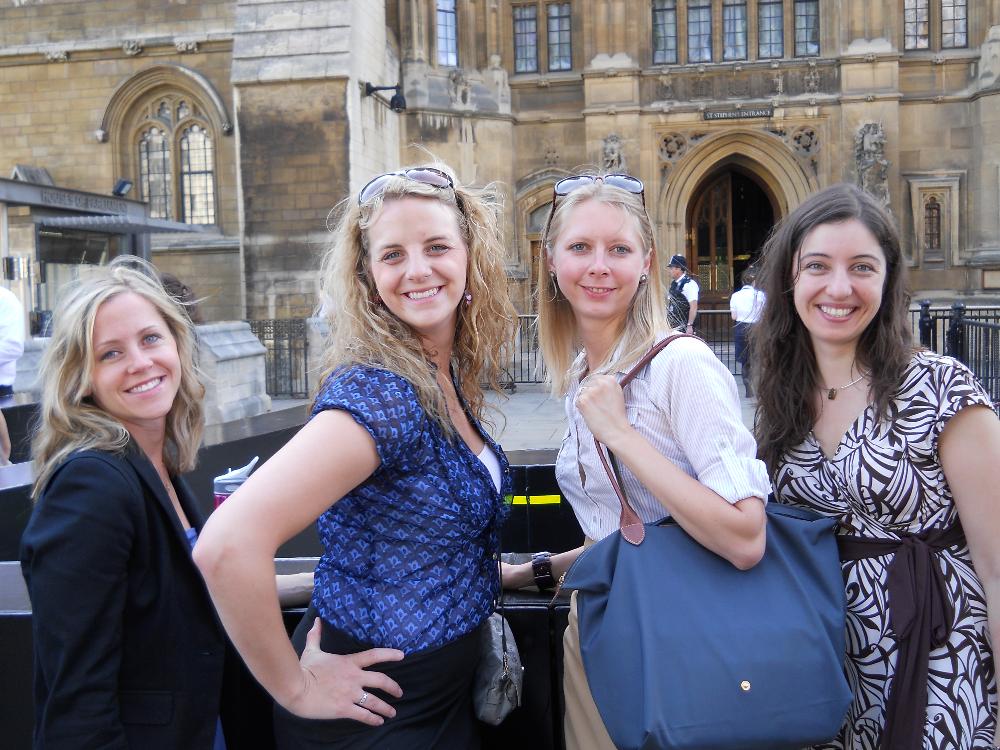 EXTENDED APPLICATION DEADLINE:
Sunday, March 12, 2017
On Campus Dates:
Day: Thursday
Time: 6:10pm - 9:25pm
Dates: 5/25/17 - 7/27/17
Overseas Dates:
June 17 - June 24, 2017



Eligibility
Graduate students and open to qualified undergraduates. Pre-requisites: exposure to economics at level of MBAD 6242, PPPA 6003 or 6014, or ECON 6280 or 6283
GW Professor
Robert Weiner, rweiner@gwu.edu, Professor of International Business, Public Policy & Public Administration, and International Affairs
Additional Information
2016 Syllabus -
Syllabus_Weiner_UK_Sum16.pdf
2016 Itinerary -
Itinerary_Weiner_UK_Sum16.pdf
Check out MS in Government Contract student Bryan Flynn's post about the 2016 program on the GWSB Blog -
http://business.gwu.edu/blogs/reflection-from-a-post-brexit-london/
International Business Department Website (includes past years' syllabus and trip itinerary):
http://business.gwu.edu/about-us/departments/department-of-international-business/academics/summer-programs/?
Info Sessions
Summer STAP Information Session
View a live recording of the information session here.

UK Program Information Session
Thursday, February 2
5:00 - 6:00pm
MPA 603 (Media & Public Affairs Bldg., 805 21st NW, 6th floor)
Cost Estimate
Cost Estimate provided HERE
Questions?
This program is administered by Global & Experiential Education in The George Washington University School of Business.
Feel free to contact us at 202.994.0767 or sbintl@gwu.edu with your questions.
Other Helpful Links