Programs

Brochure
This page is the brochure for your selected program. You can view the provided information for this program on this page and click on the available buttons for additional options.
Real Estate Development Cases (FINA 6248/FINA 4900)
Amsterdam, Netherlands;
Berlin, Germany
(Outgoing Program)
Real Estate Development Cases
---
Program cancelled due to low enrollment.



Is this program for me?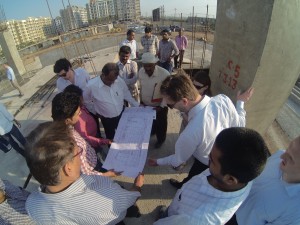 The field of real estate is multi-faceted and encompasses many aspects, such as economics, finance, marketing, operations, project management, law, policy, taxation, engineering and architecture. FIN6248 is an applied course overlaying these varying aspects with practical applications specifically related to investing in and developing real estate assets. The decision-making techniques you have learned in core finance courses will be the starting point of the analysis of "real life" real estate cases, however the student will learn when and how to depart from and/or expand on these techniques in the face of the unique risk factors in real estate, particularly issues of investing under uncertain conditions, legal and political constraints, the use of collateralized leverage, taxation and tax shelters, uncertain time horizons, and variable exit strategies. We will focus particularly on the economic implications of competing objectives, regulatory obstacles, project management issues, and market forces in the analysis of different types of commercial real estate projects in different countries. This will include an in-depth picture of how real estate assets are valued, applied real estate capital markets, and practical aspects of acquiring, developing and owning commercial real estate.

An essential component of this course will be group work analyzing a number of "real life" real estate cases. Two of these cases will be abroad, one in Berlin (Germany) dealing with the intricacies of redeveloping real estate in a congested and political sensitive area and the other one in Amsterdam (The Netherlands) where issues related to real estate risk and portfolio management will be analyzed.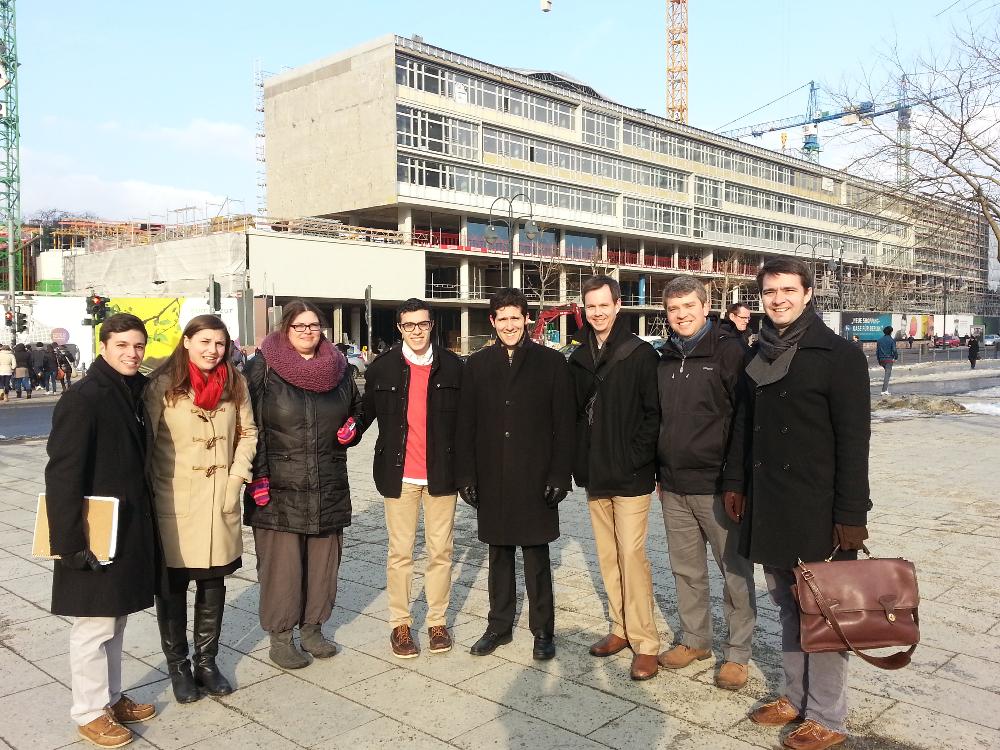 The choices of these real estate topics and countries is because the Germans have been doing urban redevelopment for a while and have essential knowledge about this process that is useful for American developers. On the other hand, Dutch institutional investors have a reputation of creating well-diversified portfolios that include real estate on a global scale. In fact, the Netherlands is one of the largest investors in American real estate and the trip will provide the student insight into the process and methodologies of effective global real estate investing.

***The Scholarship Foundation of FIABCI, The International Real Estate Federation, has awarded $1,000 toward prizes for the best Case Study in this program.***
Credits
3 credits are awarded for successful completion of FINA 6248 or FINA 4900. This course is open to graduate students and qualified undergraduates.

This program has been approved to fulfill elective credit within the following MBA Concentration:
Global Management

Undergraduates applicants, consult the following document to see how this opportunity fulfills degree requirements:
For Undergraduate Applicants_WinterSpring2015Short-TermAbroad.pdf
Calendar
Application Deadline: November 2, 2014

*The online application is required only for students applying to participate in the projects to Amsterdam or Berlin. Students will be required to select between the Amsterdam or Berlin projects at time of application.
On Campus Dates:
Tuesdays, 7:10 - 9:40pm
January 13, 2015 - March 17, 2015
This program is part of an on campus course. Students who participate in the Amsterdam and Berlin cases will only be required to meet with the rest of the class up until spring break and one additional time at the end of the spring semseter to present their case.
Overseas Dates:
Amsterdam - March 9-11, 2015
Berlin - March 11 - 13, 2015
GW Professor
Professor Tom Geurts (TGG@gwu.edu) - Teaching Associate Professor of Real Estate and Finance
Cost
Click HERE for cost estimate.

Information Sessions
Thursday, September 25
6:00-7:00 PM
Duques Hall, room 652
View a live recording of the information session
HERE
. You will need to enter your GW Net ID (your GW email address without the @gwu.edu) and password to access the recording.
Additional Information
DRAFT Itinerary_Geurts_GerNeth_Sp15.pdf

DRAFT Syllabus_Geurts_GerNeth_Sp15.pdf

Questions?
This program is administered by Global & Experiential Education in The George Washington University School of Business.

Feel free to contact us at 202.994.0767 or sbintl@gwu.edu with your questions.

Helpful Links
Eligibility & Payment (GWSB Graduate)
Withdrawal & Refund Policy (GWSB Graduate)
Cancellation Policy for Short-Term Abroad
Health Insurance for Short-Term Abroad
Pre-Departure, Health & Safety Orientation for Short -Term Abroad